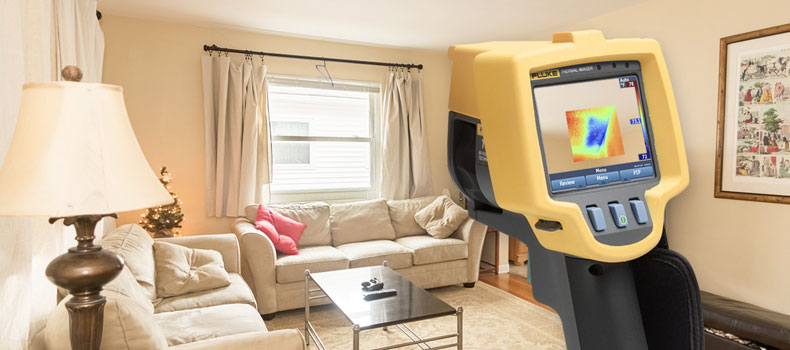 What Is Thermal Imaging?
Thermal imaging, also called an infrared home inspection, uses a special infrared camera to detect differences in temperature across a surface. Thermal imaging is incredibly effective because it allows us to see problems that are difficult or impossible to see with the naked eye. Problems that would go unnoticed in a normal home inspection. Using the equipment and interpreting the data requires a properly trained and certified inspector.
I am an interNACHI certified Infrared Certified Inspector. Infrared inspections can detect defects that the naked eye cannot see. We see it as our responsibility to provide our clients with the best home inspection possible; that is why we invested in the equipment and training to become Infrared Certified.
We can find problems before you can see them, when they're significantly less expensive to fix. By the time you can see the problem yourself, the damage would be much more extensive. Thermal imaging is especially useful for discovering the following problems:
Moisture problems: plumbing leaks, roof leaks, moisture penetration in the foundation
Fire hazards: electrical panels and other components that may experience overheating
Energy loss: poor or missing insulation, poor construction, design flaws, windows, doors